 Carpet Cleaning Farmington Hills, MI
Professional Carpet Cleaning in Farmington Hills, Michigan
1 Stop Carpet Care has cultivated a proven record of success in the Farmington Hills carpet cleaning services industry. Our crew of carpet cleaning experts has the training and tools to offer unmatched carpet cleaning services to home and business owners in Farmington Hills MI. Allow our quick and convenient carpet cleaning process to take an item off your to-do list.
When you partner with 1 Stop Carpet Care for carpet cleaning Farmington Hills MI, you can trust that each of our employees is IICRC certified. Carpet care is our passion, which is why we've been able to develop the most effective carpet stain removal methods and techniques. Best of all, we don't just leave your carpets looking fresh, they'll smell that way too! Our carpet cleaning Farmington Hills services effectively eliminate dirt, oil, grime, wine, make-up, or any other tough stain lodged in the fibers. Hot water extraction and a strong, yet safe cleaning solution will leave your carpets looking brand new.
At 1 Stop Carpet Care, our goal is to offer the cleanest possible carpets for your property. We won't stop until all the stains have been lifted, ensuring that you get the best value for your money. To save you time and money, we have package deals.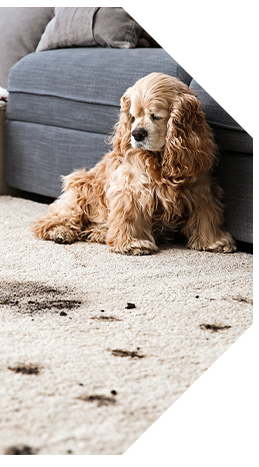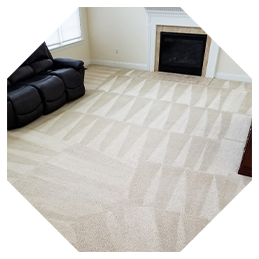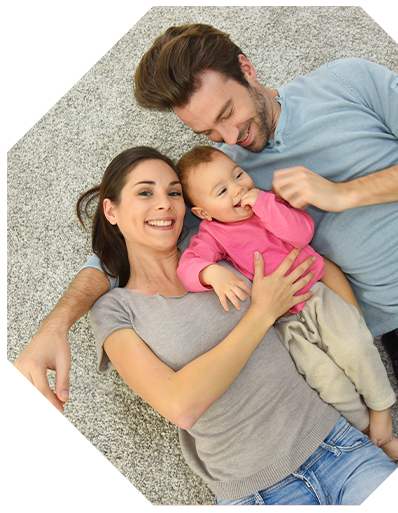 Your Farmington Hills MI Carpet Cleaning Company
We understand that each carpet cleaning Farmington Hills situation is unique and should be treated as such. For this reason, we generate a custom carpet cleaning plan to leave your property spotless. We will start the carpet cleaning process with a thorough inspection to find stains, odors, discoloration, and high traffic areas. Next, hot-water extraction removes dirt and debris that your vacuum can't reach. To extend the life of your carpet, we highly recommend that you call us for carpet cleaning Farmington Hills regularly.
The Benefits of Carpet Cleaning Farmington Hills
Cleaner carpets look and feel better, but the tangible benefits of carpet cleaning Farmington Hills don't stop there. Some of these benefits include:
Maintaining A Healthy Environment

Lowering Allergies

Saving on the Cost of Carpet Replacement

Prolonging the Life of Your Carpet
The Carpet Cleaning Farmington Hills Process
For cleaning residential and commercial carpets in Farmington Hills MI, 1 Stop Carpet Care follows a proven method to clean your carpets. Our carpet cleaning Farmington Hills MI process is as follows:
Carpet Cleaning Inspection – we perform a visual inspection of carpeted areas, noting spots, soiling, and high foot traffic.

Pre-Cleaning and Spot Treatment – furniture is moved as needed. Particles and solids are vacuumed from the surface before pre-treating spots and stains.

Hot Water Extraction – hot water extraction reaches into carpet fibers to rid of dirt and debris. Suction removes water to dry carpet in a few hours.

Final Inspection – We complete a final walk-through to ensure you are completely satisfied.
Commercial Carpet Cleaning Services in Farmington Hills MI
1 Stop Carpet Care knows that you want your Farmington Hills MI business to look its best. To help you with this mission, 1 Stop Carpet Care offers commercial carpet cleaning services for commercial business owners in the Farmington Hills MI area. You can expect a clean, fresh look that will impress even your most discerning and observant customers. Commercial carpet cleaning services in Farmington Hills eliminates allergens, pathogens, dirts, dust, and other debris. Your customers will appreciate the extra efforts you have taken to offer a professional and clean space. Commercial carpet cleaning services are an investment in your business venture.
Carpet Deodorization Services
1 Stop Carpet Care provides an industry leading deodorization process which provides commercial properties with a safe and effective sanitization and deodorization system. We will take care of problematic odors, bacteria, viruses and fungi, from apartments buildings, hotels, nursing homes and more.
Everyone benefits from a bacterial and odor-free environment. Call 1 Stop Carpet Care to upgrade your approach to sanitizing deodorization.
Farmington Hills, Michigan
Farmington Hills, Michigan sits in Oakland County and hosts a population of more than 81,000 residents. As a metro-Detroit suburb, Farmington Hills MI is close to nearby amenities and attractions. Citizens also love that the city is one of the safest in the U.S. and the state of Michigan. 1 Stop Carpet Care takes pride in offering the best carpet cleaning Farmington Hills services in the area.