 Carpet Cleaning in Huntington Woods, Mi
Professional Carpet Cleaning in Huntington Woods MI
1 Stop Carpet Care are your locally trusted carpet cleaning experts in Huntington Woods MI. Call us for quick and convenient carpet cleaning services.
Clean carpets can make a world of difference in your home or business, but finding a really good local carpet cleaning company can be a real challenge. 1 Stop Carpet Care has built a reputation in Huntington Woods MI for our extraordinary carpet cleaning services. Our carpet cleaning technicians prioritize your satisfaction, while removing all dirt, stains and odors from your carpets. Ask about our package deals that will save you money and get your carpets looking and feeling new again..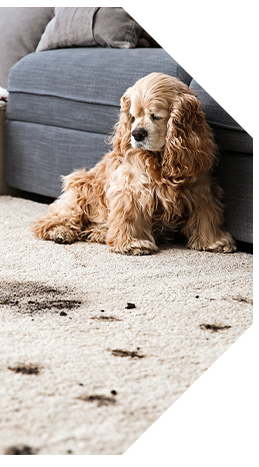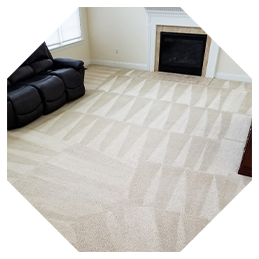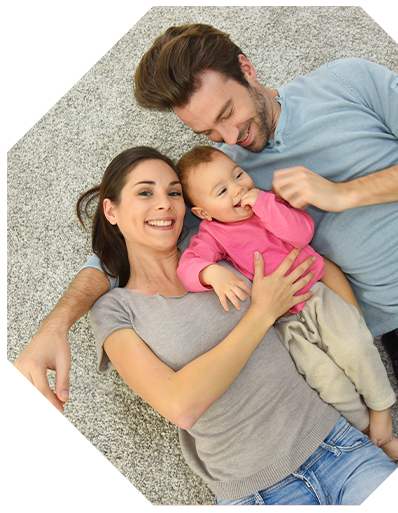 Your Huntington Woods MI Carpet Cleaning Company
Since 2004, 1 Stop Carpet Care has been dedicated to helping clean, restore, and renew the carpets of home and business owners in and around the Huntington Woods area. Our team of trained professionals will work diligently to provide you with an unmatched carpet cleaning experience. We understand that each carpet cleaning job requires a unique approach, so our team will always work to customize our services to your needs.
As your Huntington Woods MI carpet cleaning company, our first priority will be to inspect your carpets in order to identify stains, odors, discoloration, and high traffic areas before we bring in any of our equipment or spend one minute cleaning. This thoughtful approach allows us to work smarter and to really isolate problem areas that may require a little more attention. Carpet cleaning Huntington Woods takes out the dirt, oil, and grime that accumulates from everyday walking and use, leaving your carpets clean, soft, and protected from damage. Give us a call today to schedule your inspection and see how we can help revitalize your carpets.
The Benefits of Carpet Cleaning Huntington Woods
The benefits of carpet cleaning Huntington Woods are more than simply clean carpets. Some of these benefits include:
Promoting A Healthy Environment

Lowers Allergies

Saves on the Cost of Carpet Replacement

Prolongs the Life of Carpet
The Carpet Cleaning Huntington Woods MI Process
1 Stop Carpet Care has extensive experience cleaning all types of carpet and spaces. So no matter if you own a business or a home, we will utilize our carpet cleaning Huntington Woods MI process to bring life back into your carpets. Our process includes:
Pre-Carpet Cleaning Huntington Woods Inspection – before starting, our carpet cleaning technicians perform a visual inspection of carpeted areas. This spots stains, soiling, and high foot traffic areas.

Pre-Cleaning and Spot Treatment – to accommodate for the carpet cleaning process and protect your belongings, furniture is moved for vacuuming. This also allows us to pre-treat spots and stains.

Hot Water Extraction – The hot water extraction method eliminates dirt and debris. Suction dries the carpet in a few hours.

Final Inspection – We complete a final walk-through to ensure you are completely satisfied.
Commercial Carpet Cleaning Services in Huntington Woods MI
While it may not be something that you consider when clean, dirty carpets can significantly detract from the appearance of your business. Having professionally cleaned carpets can make a huge difference in the impression your business has on your clients.
Because of this potential impact, 1 Stop Carpet Care offers commercial carpet cleaning Huntington Woods MI to local businesses. When you work with us for commercial carpet cleaning services, you will never have to concern yourself with messy, downtrodden, or smelly carpets, and you can put more focus into your business. Our services will leave your carpets looking, feeling, and smelling fresh, and your clientele will certainly notice that. Commercial carpet cleaning services in Huntington Woods MI provides a clean that is far deeper than your basic vacuum, removing not just dirt and dander, but bacteria, fungus and viruses as well.
Carpet Deodorization Services
At 1 Stop Carpet Care we utilize a deodorization process that effectively sanitizes and deodorizes the carpet. This process will eliminate odors, bacteria, viruses and fungi, protecting your commercial property and your clients. Call 1 Stop Carpet Care to upgrade your service to carpet deodorization.
Huntington Woods MI
Huntington Woods MI resides in Oakland County, Michigan as a suburb of the Detroit metropolitan area. Just over 6,300 residents call the city home, which is fitting because the vicinity is affectionally known as the "City of Homes" for its many residences. A close proximity to Detroit affords Huntington Woods many nearby amenities while still maintaining a small town feel.