 Carpet Cleaning Pleasant Ridge, MI
1 Stop Carpet Care provides unmatched carpet cleaning services to home and business owners in and around the Pleasant Ridge area. Call us for quick and convenient carpet cleaning services.
If your carpets have seen better days and are in need of a professional cleaning, call the experts at 1 Stop Carpet Care. Our carpet cleaning technicians will help your home or business looks its best with our advanced stain removal methods and techniques. 1 Stop Carpet Care is able to remove even the toughest stains and odors. We also offer an unmatched value with package deals and high end services.
Your Pleasant Ridge MI Carpet Cleaning Company
1 Stop Carpet Care has been helping property owners in the Pleasant Ridge area revitalize their carpets since 2004. We are devoted to community and will work tirelessly to ensure our services meet your expectations.
From initial inspection through to removing the final stain, our team of trained technicians will treat your carpets and your property as if it were our own. We want to make sure that we focus on the areas of concern for your specific carpet, so in our inspection, we will look to identify stains, odors, discoloration, and high traffic areas that will need to be targeted with hot-water extraction. This method allows us to lift dirt and debris out to help your carpets, leaving the looking, feeling and smelling great. Give us a call today to see how we can help rejuvenate your carpets.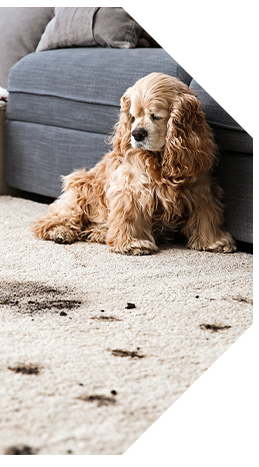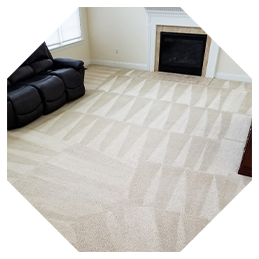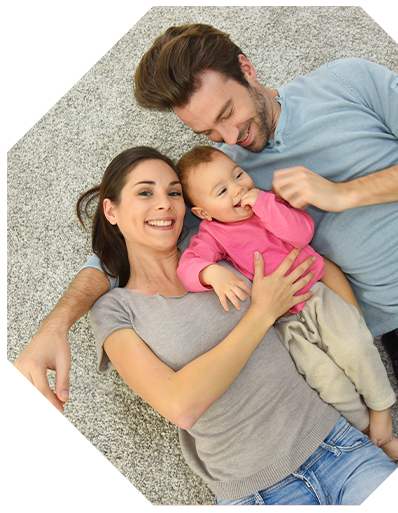 The Benefits of Carpet Cleaning Pleasant Ridge
Having carpets that look clean, feel great, and are odor free, is certainly a huge benefit, but there are several benefits that you likely haven't even considered. Some of these benefits include:
Promoting A Healthy Environment

Lowers Allergies

Saves on the Cost of Carpet Replacement

Prolongs the Life of Carpet
The Carpet Cleaning Pleasant Ridge MI Process
Over the last two decades of cleaning carpets in Pleasant Ridge, we have perfected our carpet cleaning process. While each project is unique and requires a customized approach, our process generally includes the following steps:
Pre-Carpet Cleaning Pleasant Ridge Inspection – before starting, our carpet cleaning technicians perform a visual inspection of carpeted areas. This spots stains, soiling, and high foot traffic areas.

Pre-Cleaning and Spot Treatment – to accommodate for the carpet cleaning process and protect your belongings, furniture is moved for vacuuming. This also allows us to pre-treat spots and stains.

Hot Water Extraction – The hot water extraction method eliminates dirt and debris. Suction dries the carpet in a few hours.

Final Inspection – We complete a final walk-through to ensure you are completely satisfied.
Commercial Carpet Cleaning Services in Pleasant Ridge MI
In a home, having clean carpets can come down to how much that may matter to you individually. And with most homes the wear and tear can be so gradual that it may take months or even years to truly notice just how dirty your carpets are. But when it comes to commercial properties, there is considerably more at stake. With high foot traffic areas wearing down quickly, and the general appearance of your property significantly impacted by dirty, smelly, or worn out carpets, finding commercial carpet cleaning services in Pleasant Ridge may quite literally improve your bottom line.
Because clean carpets can be so impactful for commercial properties, 1 Stop Carpet Care offers incredible commercial carpet cleaning services. Our mission is to transform the look and feel of your business property by removing allergens, pathogens, dirt, dust, and other debris that your office vacuum can't reach, setting you up for success.
Carpet Deodorization Services
If your carpets have a smell to them, don't hesitate to ask about our deodorization process where we sanitize and deodorize the carpet. This process is effective in eliminating odors, bacteria, viruses and fungi from your commercial carpets, leaving you with a bacteria and odor-free environment, protecting both your property and your clients. Call 1 Stop Carpet Care and ask about our carpet deodorization services.
Pleasant Ridge MI
Pleasant Ridge MI rests in Oakland County, Michigan. About 2,500 people call this city home, meaning that is affords a slower pace of life. Set upon a land area of 0.57 square miles, this tiny chunk helps Pleasant Ridge MI rank as the firth smallest Michigan city by land area. Pleasant Ridge is serviced by the Woodward Corridor and I-696, a fact that gives easy access to Detroit about 1.5 miles south of the city.