 Carpet Cleaning Plymouth, MI
Professional Carpet Cleaning in Plymouth, Michigan
1 Stop Carpet Care has the knowledge and experience to provide an industry leading carpet cleaning service to home and business owners in Plymouth, Michigan. We apply quick and convenient carpet cleaning Plymouth that won't interrupt your life or your business!
When you work with 1 Stop Carpet Care, you can be sure that our team of carpet cleaning experts are IICRC certified and heavily experienced in carpet cleaning Plymouth and carpet care. We have the know-how and advanced equipment needed to remove even the toughest of stains and odors, leaving your carpets clean and free from any dirt, oil, grime, wine, make-up, etc. that may have been stuck deep in the fibers.
By utilizing a hot water extraction technique, we are able to bring your carpets back to life. At 1 Stop, we simply value a job well done and are not driven by our bottom line. So when you need professional carpet cleaning in Plymouth and the surrounding areas, call 1 Stop Carpet Care, and ask about our packaged deals to save time and money on an unmatched carpet cleaning service.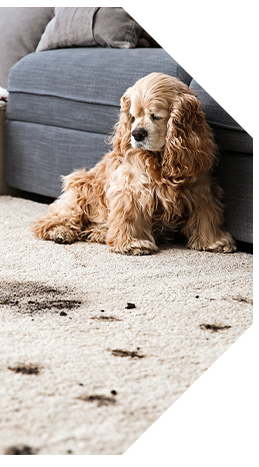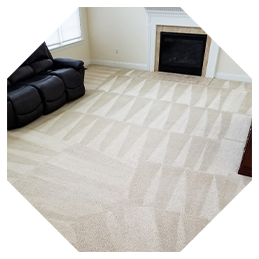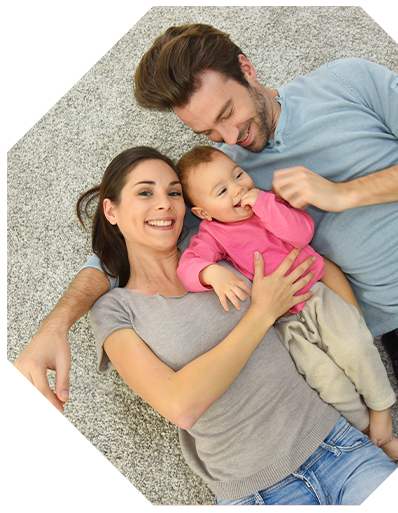 Your Local Plymouth MI Carpet Cleaning Experts
With decades of experience in the industry, cleaning carpets in and around Plymouth, we understand that every carpet cleaning project is unique and requires a custom cleaning plan. In order to be as accurate as possible, before we begin the carpet cleaning process, we complete a thorough inspection of your carpets. During this inspection, we will identify and make notes of any stains, odors, discoloration, and high traffic areas.
To address these problem areas, our team of cleaning professionals will use a hot-water extraction method in combination with our specialized cleaning solution to attack the dirt and debris that is unreached by more modest equipment. Deep cleanings aren't always necessary, but in order to prolong the life of your carpets, and ensure that any problematic bacteria or odors are neutralized, we recommend periodically opting for a deep cleaning. Call 1 Stop today to schedule your free carpet inspection.
Plymouth MI Residential & Commercial Carpet Cleaning Services
1 Stop Carpet Care is known to serve a wide range of customers. This means that beyond residential carpet cleaning, we also provide commercial carpet cleaning services for local businesses in the Plymouth MI area. Having clean carpets draws in customers who might otherwise be deterred by a grimy appearance. A clean, fresh look speaks to the quality of work you perform in your commercial operation. Commercial carpet cleaning services are a testament to your commitment to a healthy environment for customers and employees. Our Plymouth commercial carpet cleaning services eliminate allergens, pathogens, dirts, dust, and other debris, ensuring that your clientele notices the extra care you've taken to maintain an aesthetically appealing business. Call 1 Stop Carpet Care to schedule commercial carpet cleaning services today.
Our Carpet Cleaning Plymouth Process
When cleaning residential and commercial carpets in Plymouth MI, 1 Stop Carpet Care follows a proven method to get your carpets clean. Our carpet cleaning Plymouth process is as follows:
Carpet Cleaning Inspection – A visual inspection of carpeted areas identifies spots, soiling, and foot traffic.

Pre-Cleaning and Spot Treatment – Furniture is rearranged as needed to vacuum of particles and solids off the surface. Spots and tough stains are pre-treated.

Hot Water Extraction – hot water extraction lifts dirt and debris from the carpet fibers. Suction water to dry carpet in a few hours.

Final Inspection – at this point, your carpets will look like-new. We will complete a final walk-through with you to ensure you are completely satisfied.
1 Stop Carpet Care offers professional deodorization services for home and business owners in Plymouth. We've developed a safe and effective sanitization and deodorization system that removes odors, bacteria, viruses and fungi, from apartments buildings, hotels, nursing homes and more.
If you need our deodorization and sanitization services, give 1 Stop Carpet Care a call. We provide professional cleaning for a wide range of surfaces, including:
Exercise equipment

Showers

Saunas

Walls and floors

Athletic protection equipment

Massage tables, equipment and rooms

Gym mats

Steam rooms

Locker rooms

Waiting rooms

Swimming pool and hot tub tiled areas
Plymouth, Michigan
Plymouth MI can be found in Wayne County, Michigan. The city itself is encompassed by Plymouth Township, however they operate as two separate entities. Just 10 miles west of Detroit, Plymouth MI is home to just over 9,200 citizens.