 Carpet Cleaning Warren, MI
Professional Carpet Cleaning in Warren, Michigan
After decades in the carpet cleaning Warren industry, our team of carpet cleaning professionals have the knowledge and experience to handle carpet cleaning jobs of any size and severity. We provide an unparalleled carpet cleaning service to home and business owners in Warren, Michigan. Our speedy carpet cleaning process was developed to be convenient for you and your family and customers.
At 1 Stop Carpet Care, our carpet cleaning Warren technicians are IICRC certified and have the experience to handle the toughest carpet cleaning jobs. Our carpet cleaning service is designed to quickly remove dirt, oil, grime, and anything else that has been stuck in your carpet fibers. Our primary cleaning will remove tough stains and odors by injecting hot water combined with our special cleaning solution into your carpet.
At 1 Stop Carpet Care, we are not motivated by profit. Our singular goal is to provide you with the cleanest possible carpets, and won't stop until the job is done. Call 1 Stop to see how we can take care of your carpet cleaning needs.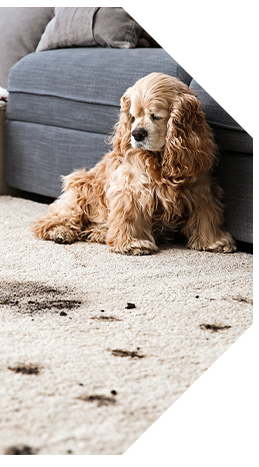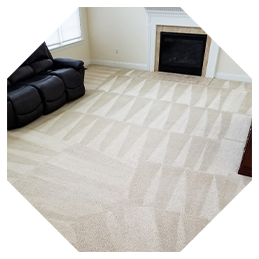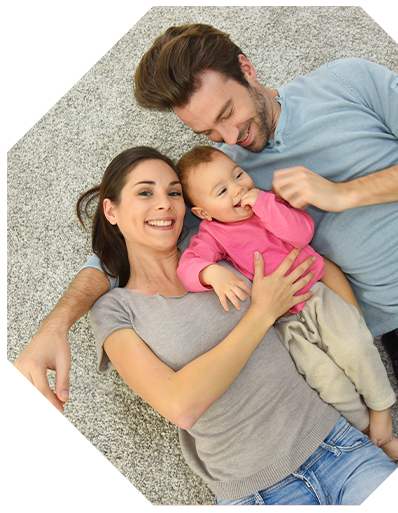 Expert Residential & Commercial Carpet Cleaning Services
1 Stop Carpet Care prides itself on serving a wide variety of clients. Not only do we provide residential carpet cleaning services, we also perform commercial carpet cleaning for local businesses in the Warren MI area. We understand the importance of a clean, fresh look and feel to appeal to your customers. Commercial carpet cleaning services achieve this by eliminating allergens, pathogens, dirts, dust, and other debris. All of this ensures that your clients will notice the extra touches you've implemented to maintain an aesthetically appealing business. Call 1 Stop Carpet Care to schedule commercial carpet cleaning services today.
Professional Sanitization & Deodorization
The team at 1 Stop Carpet Care are your local sanitization and deodorization experts. Our deodorization process offers a safe and effective sanitization and deodorization system to Warren businesses and commercial properties. Our system works to neutralize odors, bacteria, viruses and fungi, from apartments buildings, hotels, nursing homes and more.
We provide sanitation and deodorization services to a wide range of businesses, buildings, and equipment, including but not limited to:
Exercise equipment

Showers

Saunas

Walls and floors

Athletic protection equipment

Massage tables, equipment and rooms

Gym mats

Steam rooms

Locker rooms

Waiting rooms

Swimming pool and hot tub tiled areas
Your Local Carpet Cleaning Experts
Because every carpet cleaning job is different, our service has to be tailored to your specific needs in order to provide the best possible cleaning service. The best way to make sure this plan is successful is to begin the carpet cleaning process by conducting an inspection. During this inspection, we'll identify stains, odors, discoloration, and high traffic areas.
To clean your carpets, our team will utilize the hot-water extraction method which is great at extracting dirt and debris all the way down to the base of the carpet. This deep cleaning will decrease the wear and tear, and prolong the life of your carpets by protecting the fibers from excessive wear.
The Carpet Cleaning Warren Process
When cleaning residential and commercial carpets in Warren, MI, 1 Stop Carpet Care follows a fool-proof method to get your carpets clean. Our carpet cleaning Warren process is as follows:
Carpet Cleaning Inspection – we start with a visual inspection of carpeted areas, marking down spots with heavy soiling and high foot traffic.

Pre-Cleaning and Spot Treatment – furniture will be moved as needed to allow for vacuuming of particles and solids off the surface. Spots and tough stains are pre-treated.

Hot Water Extraction – hot water extraction permeates your carpet to lift dirt and debris deep from the fibers. Suction technology removes water to dry carpet in a few hours.

Final Inspection – at this point, your carpets will look like-new. We will complete a final walk-through with you to ensure you are completely satisfied.
Warren, Michigan
The city of Warren MI is a major locality in Macomb County, Michigan. A population of more than 134, 300 citizens ranks Warren the largest Macomb County city, third largest Michigan City, and the largest of the Detroit metropolitan area's suburbs. Several diverse businesses have headquarters in Warren MI, including GM Technical Center, Big Boy Restaurants International, and Asset Acceptance.